Rivarolo 1 is the first scout group to be born in the Rivarolo district of Genoa,  in 1919.
Despite the fact that over the years the group has split into three distinct groups (Genova 51, Genova 52 and Genova 100), these have decided to meet under a single banner for the year 2019, the hundredth anniversary of the founding of the first group.

My task was to design the logo of the hundredth anniversary, to be printed on all the promotional and celebratory material used by the three groups during the celebratory events organized during the year.
The aim of the project was to design a modern logo that conveys joy and that represents the three scout groups born from the split of Rivarolo 1 in a single graphic line.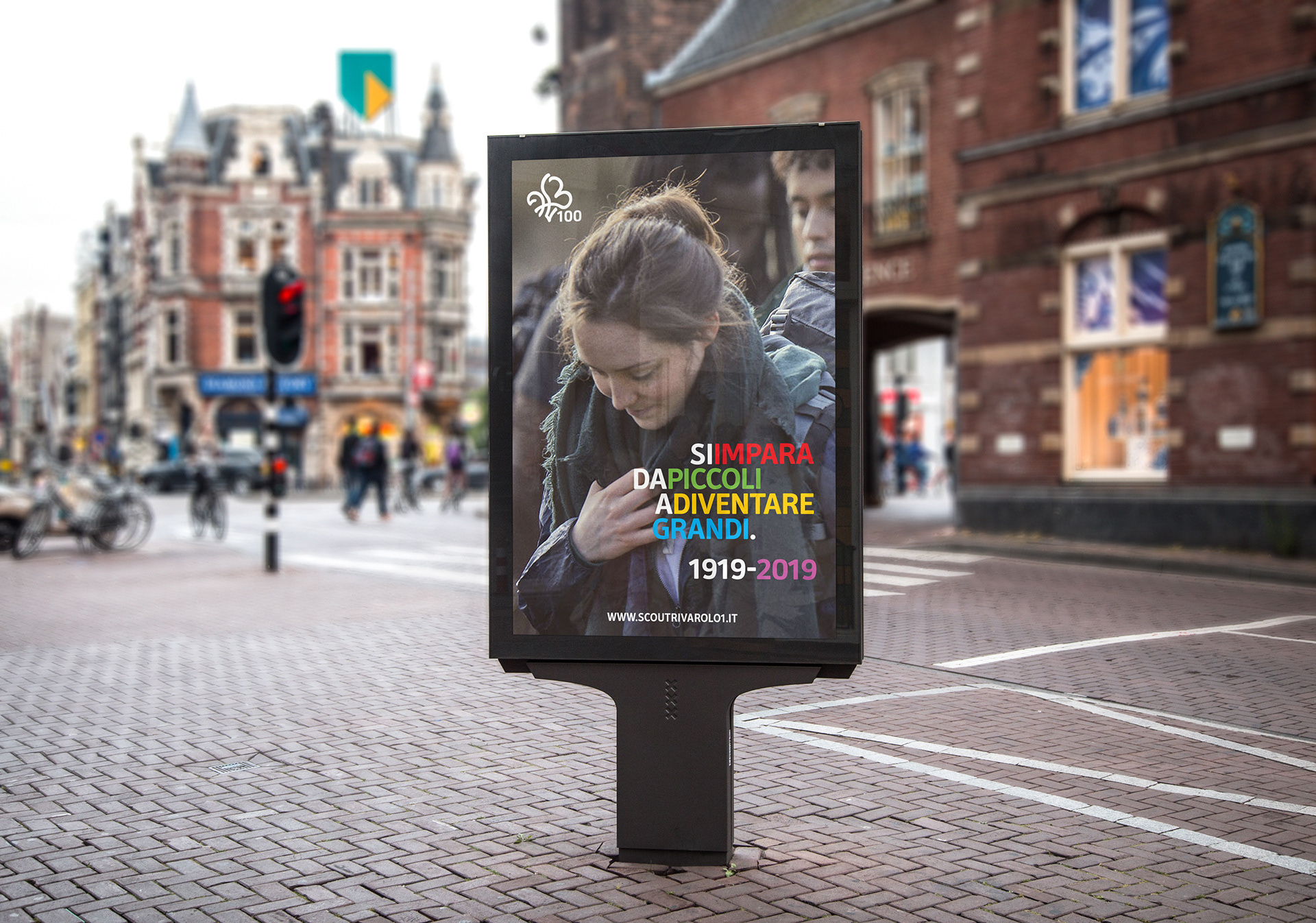 The design of the logo combines the irregularity of the hand-written lines of the past with the typical precision of the modern logo design: ancient and modern to represent together the 100 years reached by the scout group.
The definitive logo is the union of half fleur-de-lis and half trefoil, symbols recognized throughout the world respectively of male and female scout movements.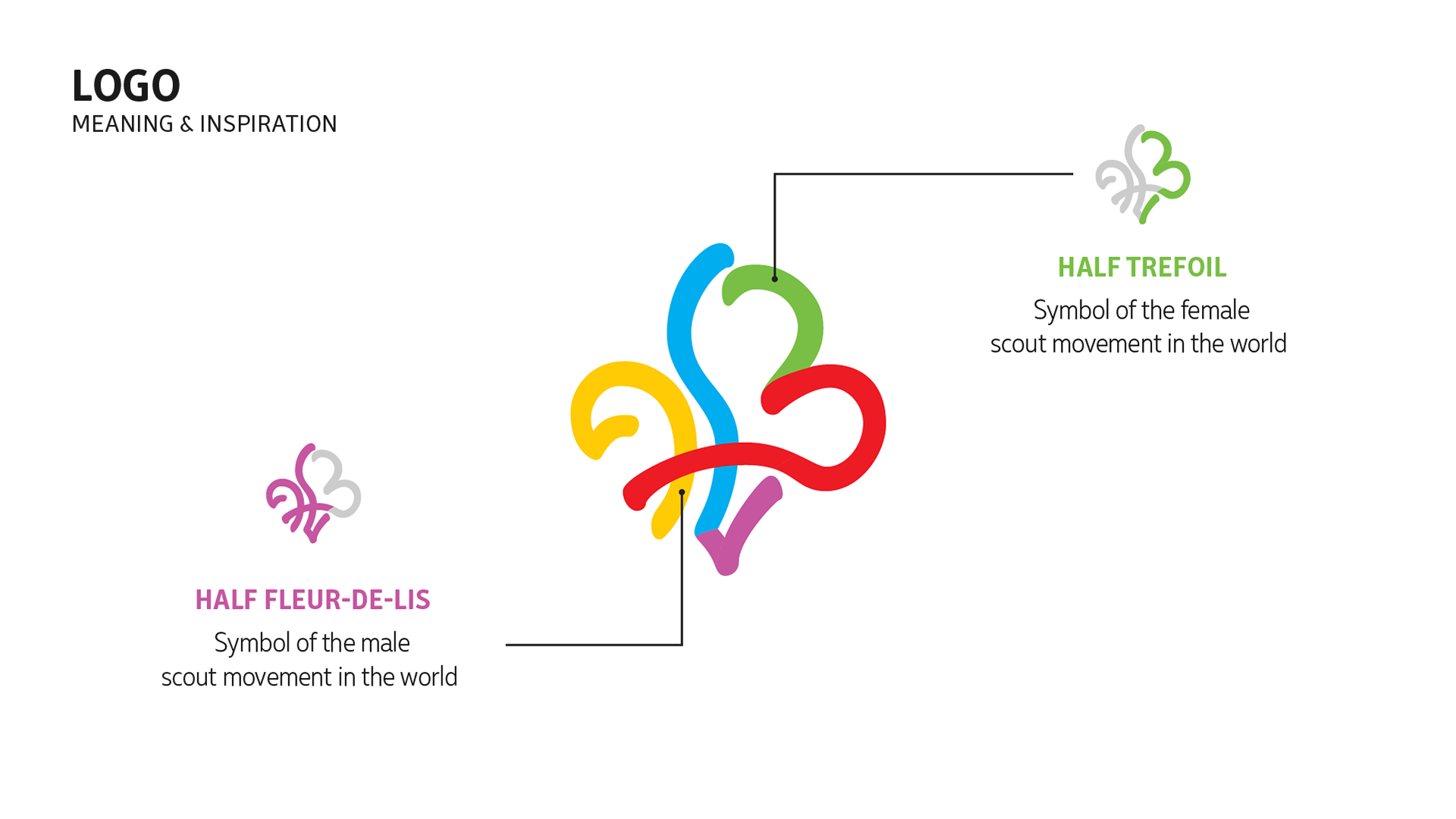 The logo integrates perfectly with those of other scout movements and federations, both national and international, some of which have been of great inspiration for the project, thanks to the integration of graphic signs that represent fleur-de-lis and trefoil.
The colors chosen for the logo represent the history of the group and those born of it, as well as the hierarchy of the branches of the AGESCI, the main Italian scout association.
The union of multiple colors also contributes to conveying the sense of joy that scouting brings with it.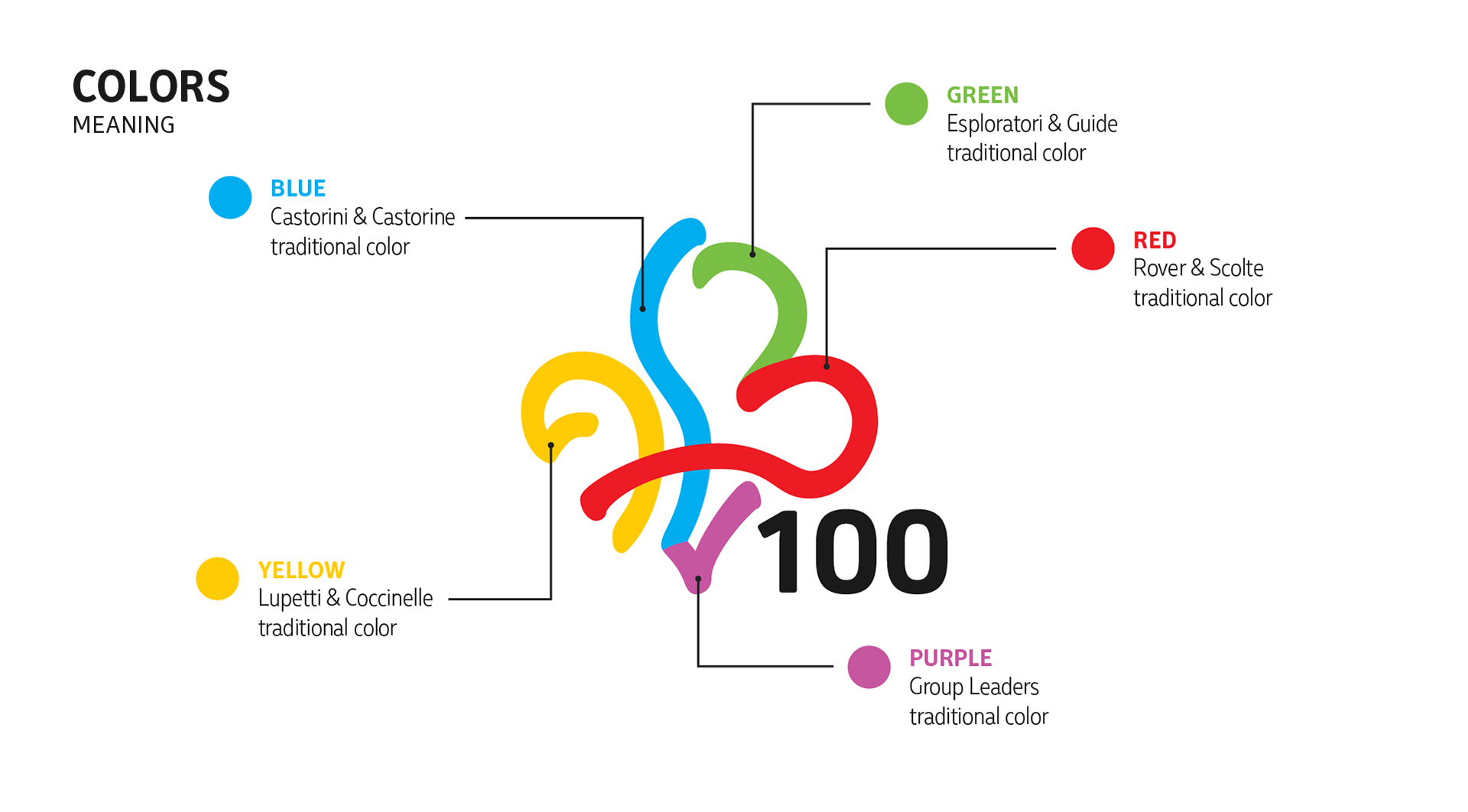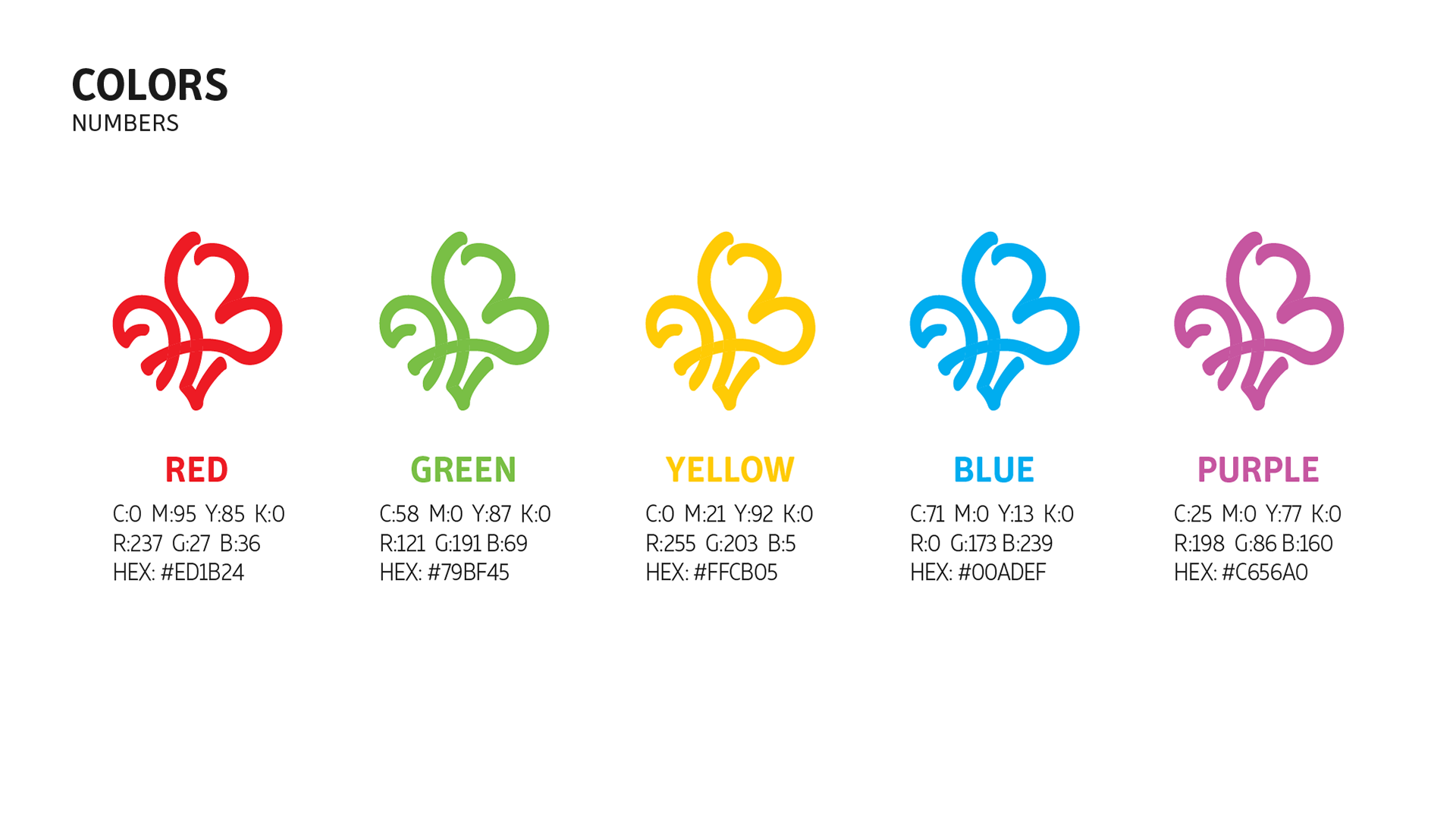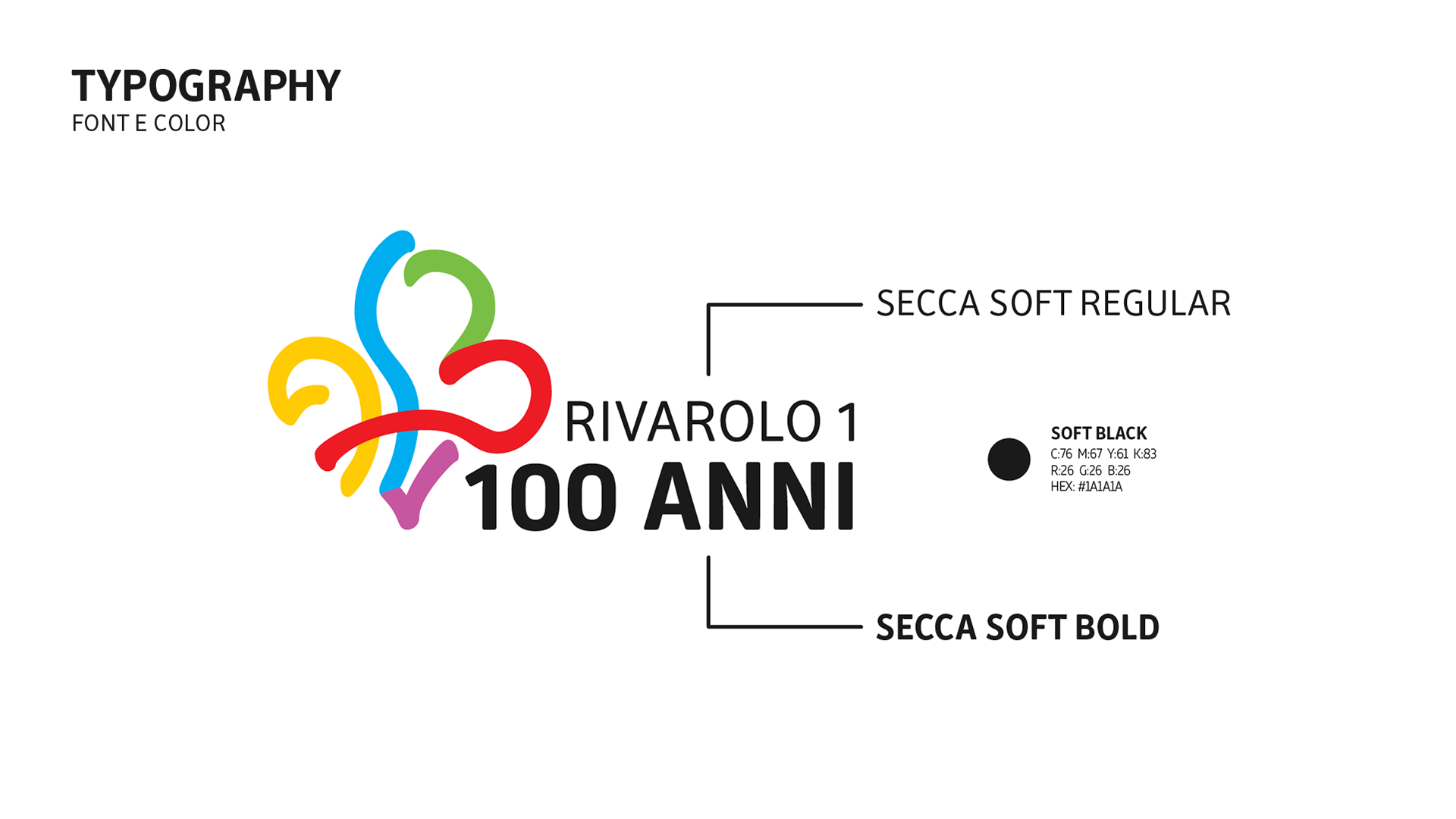 The logo has two declinations, one with the name of the group and the other with the two years representing the foundation and the first centenary. The two logos can be interchanged and used according to requirements.
A third variation includes only the number "100", to be used when the space on which to put the logo is too small to be accompanied by the logotype. The isolated pictogram can also be used in this sense.
A third circular declination of the logo has been designed, to be used for example on circular celebratory badges to be affixed to uniforms, quite common in the scout field.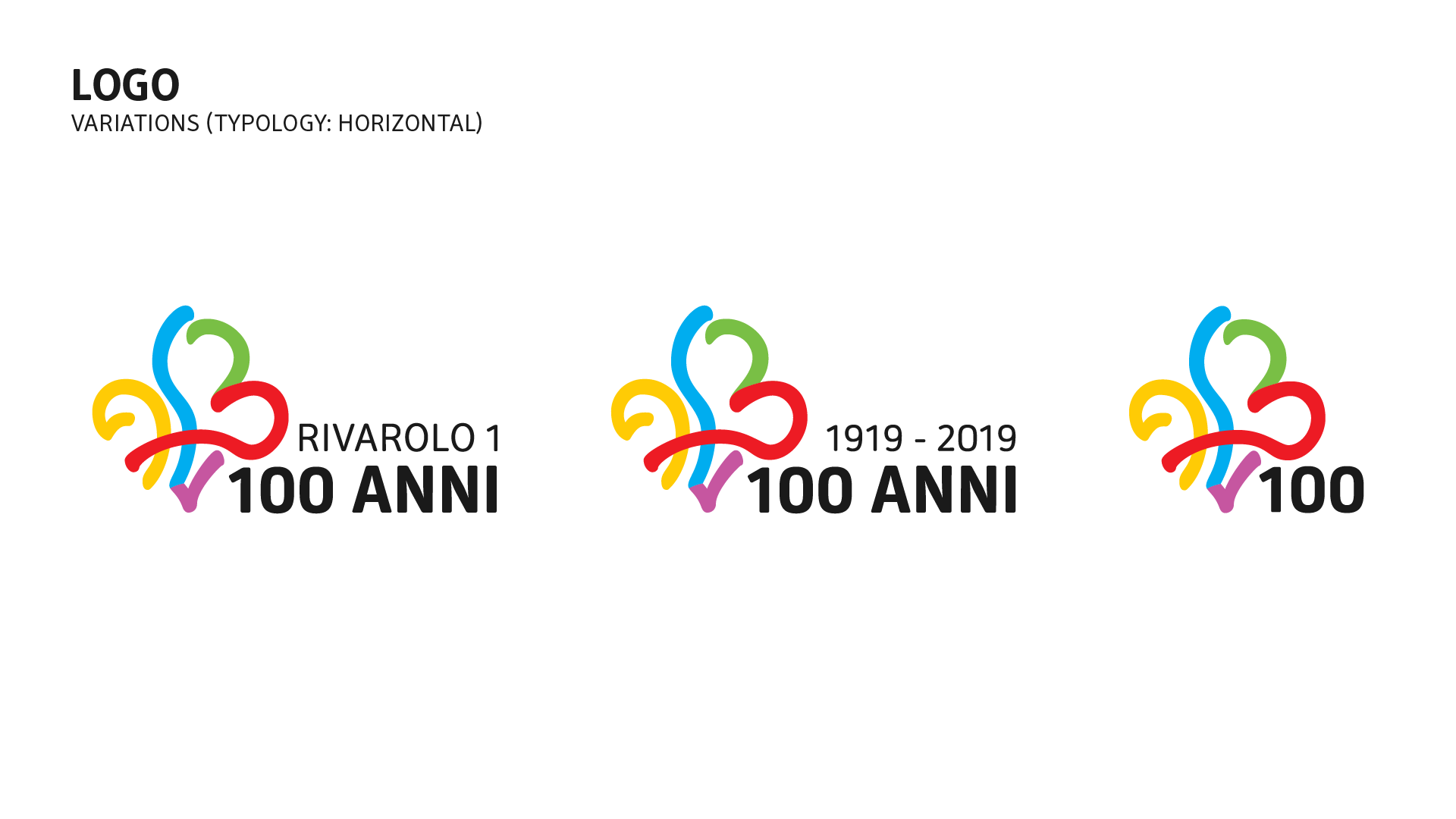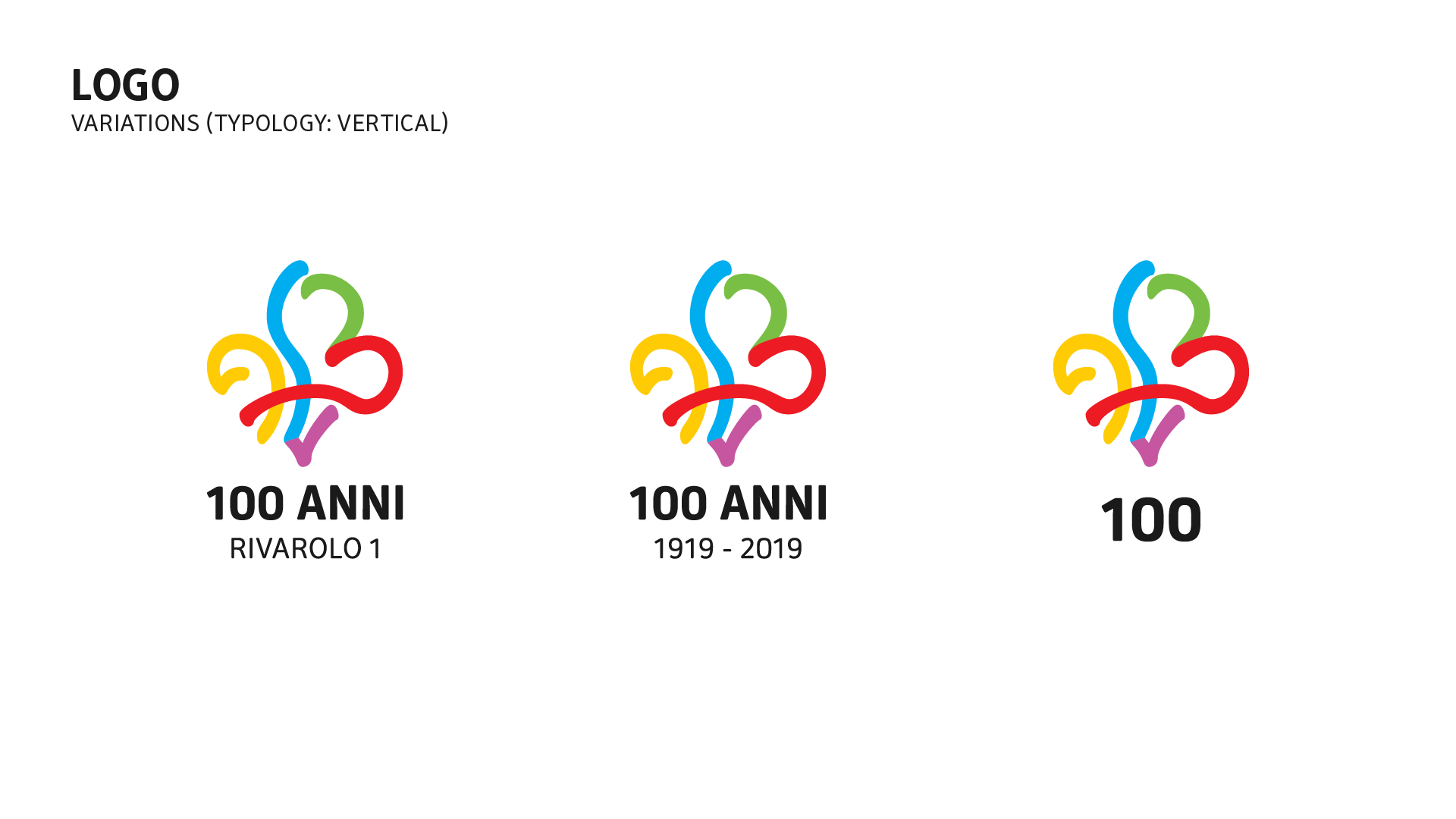 Despite the union in the centenary celebration, the three scout groups of Rivarolo remain distinct; for this reason the colors of the logo can be changed with those of a single group to promote individual events and activities throughout the year.
For the same reason, the branches of each individual group can change the colors of the logo with those of their own branch to promote activities related to them only.